December 4th, 2017
Posted by favoriotadmin
IOT PLATFORM
0 thoughts on "ESP32 and ESP8266 With FAVORIOT"
Lintang Wisesa is a wizard when it comes to connecting and programming different devices including pushing the data onto the Cloud. I saw him regularly on the Facebook and decided to be FB friends. He became one of the earliest Favoriot Beta Developer six months ago. He published the first experiment using ESP8266 and FAVORIOT within a day. That's quite a challenge to many people who said they had difficulty understanding the documentation and using the given API.
Last month, I met Lintang Wisesa in person in Jakarta, Indonesia.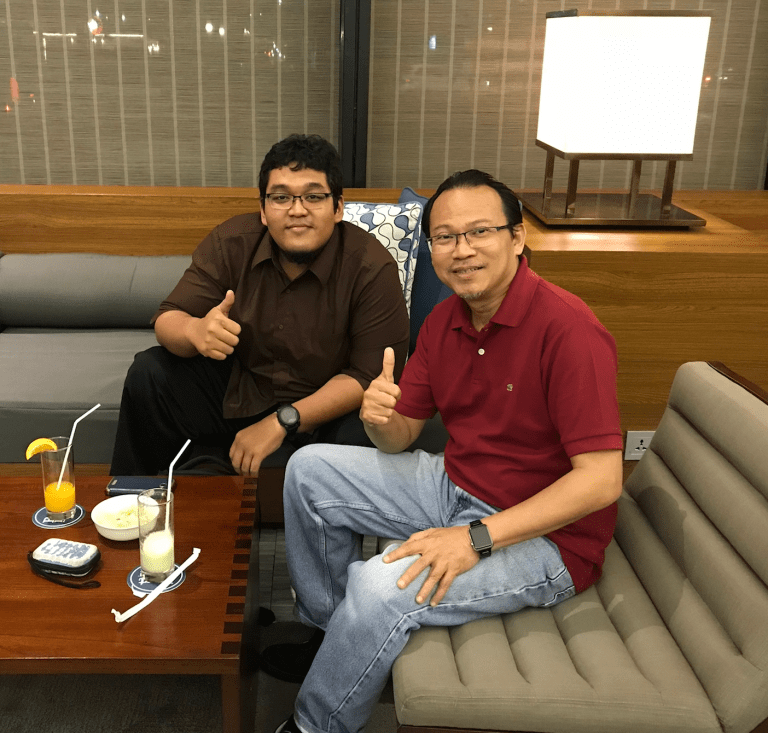 Today, he posted another video using ESP32 with FAVORIOT.
Below is the first video using ESP8266.
FAVORIOT offered a very affordable pricing plan as shown below:
The Beginner Plan is very suitable for University students who have been assigned or chose IoT project as their Final Year Project. A single device such as Raspberry Pi or Arduino that collects from several connected sensors can stream to the IoT platform. A simple dashboard is provided to visualize the measurements. This plan is also suitable for an individual developer or hobbyist that would like to familiarize with IoT platform, conduct self-learning or participate in IoT Hackathons. At RM 8.33 (or less than USD 2.00) per month, you can become the next Generation-IoT and on your way to be one of the rare talents in the job market today!
The Startup Plan is perfect for Freelancers or SMEs or Startups to provide IoT solution for a medium size project up to 150 devices. In fact, they can also create multiple projects or applications but limited to the total number of 150 devices.
The Business Plan is great for developing big commercial IoT project. It can support up to 300 devices for many smart applications.
However, if a company requires connecting thousands of devices, they may contact/email their customized requirements to sales@favoriot.com