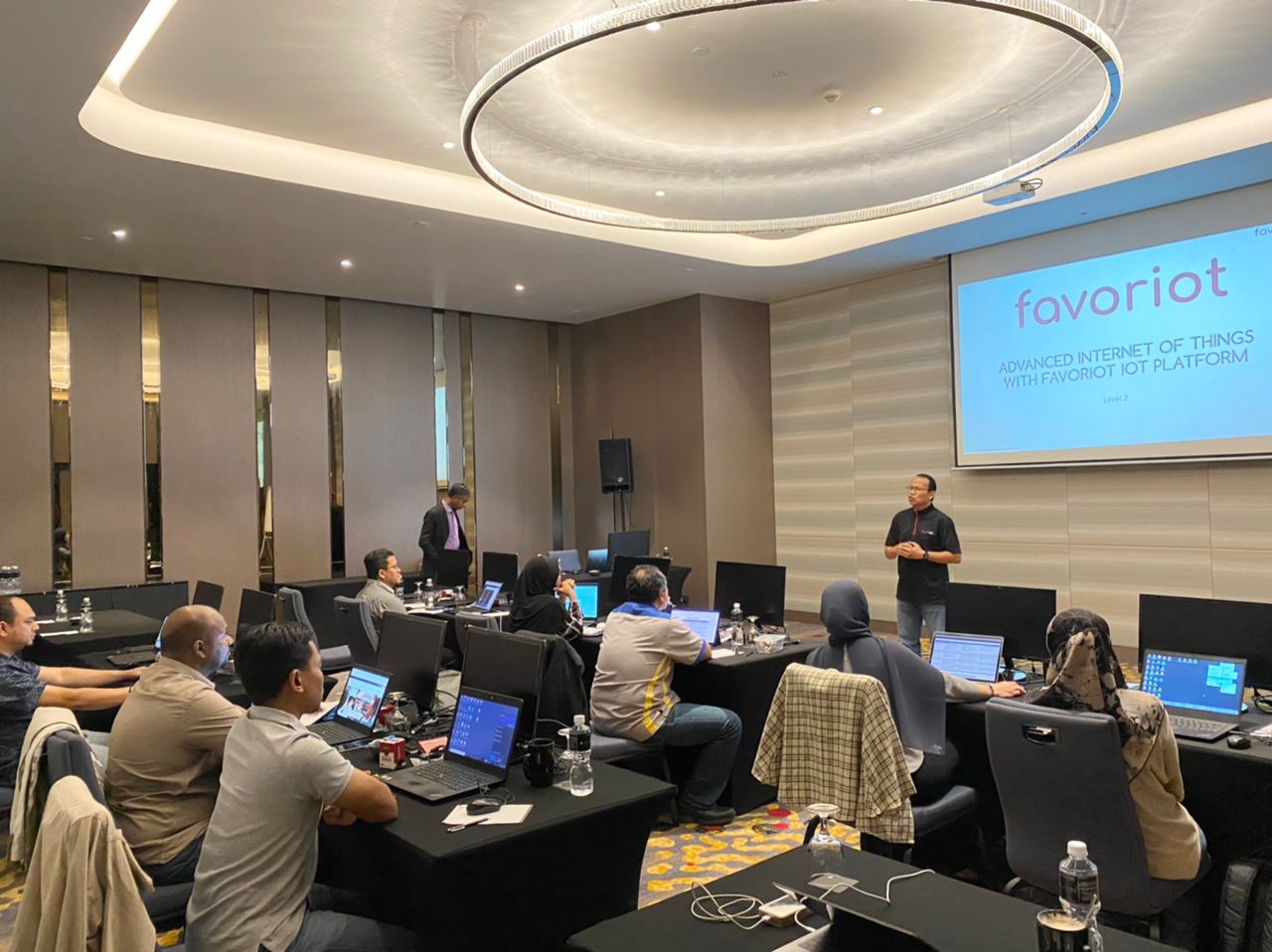 September 4th, 2023
Posted by favoriotadmin
BLOG
0 thoughts on "Unraveling the IoT Mystery: How Favoriot is Humanizing Tech Learning in Malaysia"
Malaysia's Sprint Towards Tomorrow
As Malaysia revs up for its grand Industry 4.0 transformation, it's becoming obvious that the Internet of Things (IoT) isn't just tech jargon—it's the heartbeat of our future. IoT helps us collect vital data from our world and the things we manage, turning it into actionable insights for a range of industries. But let's face it, stepping into the IoT arena can be a bit daunting.
The IoT Enigma: When Classroom Lessons Don't Cut It
From budding entrepreneurs to seasoned leaders and students, everyone's trying to crack the IoT code. And while our universities do touch upon it, they often fall short. They're great at dishing out theories but not so hot at providing the hands-on skills that the job market is actually looking for.
Favoriot to the Rescue: Making IoT Approachable
Enter Favoriot, your friendly neighborhood guide in the bewildering maze of IoT. We're not just another face in the crowd; we offer a full-fledged, interactive learning experience. With us, you're not just absorbing information—you're putting it into action. From dreaming up an IoT project to watching your data spring to life on a screen, we make it happen.
Why Favoriot is Your Go-To IoT Guru
Guided Learning: We're with you every step of the way, making sure you're never left scratching your head.
Certificates That Speak Volumes: In a world where your resume matters, we offer professional certificates that pack a punch.
One Platform, Many Audiences: Whether you're in a university, a polytechnic, or a college, our platform fits like a glove. We're setting new standards for hands-on IoT education.
The Clock is Ticking: Malaysia Needs You
Malaysia's vision of a digital utopia needs people who know their IoT. Favoriot isn't just rising to the occasion; we're setting the stage on fire. By making IoT learning user-friendly and in tune with what industries need, we're shaping the future, one project at a time.
Are You In?
If you're pumped to dive into the limitless world of IoT and want to break free from old-school learning, Favoriot is your ticket to ride. Come on board and kickstart your eye-opening journey today.
For more deets and to get your IoT journey rolling, hit up the Favoriot website or drop us a line at info@favoriot.com. The future's knocking at your door—are you ready to open it with Favoriot?